Klein seeks re-election to Clive City Council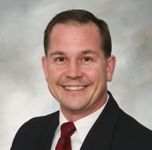 Eric Klein announced that he is seeking re-election to the Clive City Council. Klein was first elected to the City Council in 2009, and was re-elected in 2013 and 2017.
"I look forward to continuing our work on behalf of the citizens of Clive where we have an excellent tradition of responsible local government," said Klein.
Working together with this council, I strive to:
Focus on efficient government using process improvement methods

Continued low taxes – Clive has not raised property taxes in 6 years.

Forward thinking approach to government using annual Strategic Planning Meetings

Maintaining and improving the Greenbelt Park system including:


  – Numerous re-pavements of the Greenbelt Trail




  – Linnan Park – New fast pitch courts 2021 and upcoming shelter improvements




  – Canary Park – New park opened in 2020




  – Wildwood Park – New Pickelball courts and playground in 2019




  – Campbell Park – Updated ballfields and new signs in 2020




  – Northwest Park – New park in planning stages
Goals
Completing the new Public Safety Facility for Police and Fire departments

Long term storm water management solution development

Continued investment in street improvements following previous accomplishments of tripled street funding for street renovations.

Greenbelt Triad project to completion including:




  – Clive Aquatic Center




  – Bridge Campbell Park




  – Porter Shelterhouse

Continuing our excellent AAA bond rating

Working together to provide responsible, common sense solutions for the people of Clive

Local
Eric was born and raised in Windsor Heights. He is graduate of the University of Iowa and Dowling Catholic High School.
Military Service
Over 12 years in the Iowa National Guard as a Captain and Company Commander in addition to serving overseas in a NATO Multi-National Peacekeeping Force.
Memberships
Clive Chamber of Commerce

Catch Des Moines Board of Directors

St. Theresa Catholic School Board

District 1 Community Advisory Committee.

Boy Scout Troop #46 Asst. Scoutmaster and Walnut Creek Baseball coach

Professionally
Channel Partner Manager for the upper Midwest, Zoll Medical Corporation

Previous Community Experience:
Clive Parks and Recreation Board as the Vice-Chairman.

Clive Festival President for 4 years

Clive Festival Board 12 years

Clive Budget Committee

Clive Tag Line and Logo Committee

Waste Water Reclamation Authority Board

Clive Fire Department Strategic Planning Committee

Greenbelt Master Plan Committee
Eric and his wife Kennetha, have two boys, Austin and Carson, and have lived in Clive for over 15 years.
Click here to contact Eric Klein or call: 515-971-6472.
"As Clive moves toward our full build-out, I will continue to support a balanced budget approach that focuses on good fiscal stewardship of our tax dollars and responsible growth."